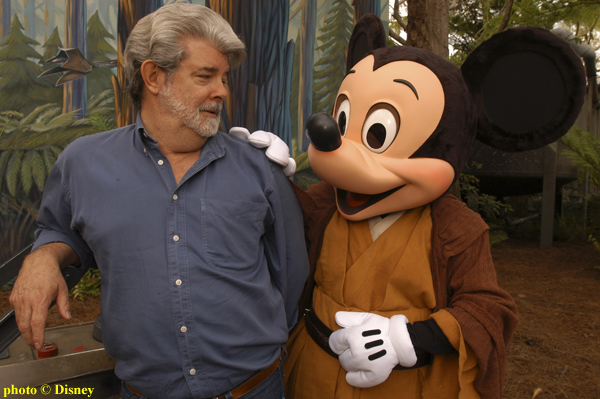 It's coming whether you like it or not! In a VERY surprising move (I had to check multiple sources to confirm, and make sure it wasn't April 1st), George Lucas has sold Lucasfilm to Disney for $4.05 billion dollars. Yes, that's billion with a "B". Here's the real shocker though: Disney already has plans to release
Star Wars: Episode VII
in 2015, and eventually
Episodes VIII
and
IX
. Since George Lucas has retired, it will be interesting to see the direction these new films go in and just how much influence (if any) Lucas has. I can already see Johnny Depp starring. Interesting indeed.
The deal also include the
Indiana Jones
franchise, Industrial Light & Magic (ILM), and LucasArts.
More details about the merge at the
LA Times
900th post!!!